Standard Finishes
Sto Standard Finishes feature pure white marble aggregate, 100% acrylic polymers, available in a variety of textures an extensive range of colour options to enhance your design and harmonize with the surrounding environment.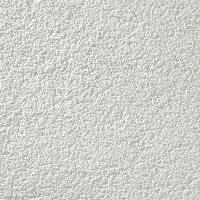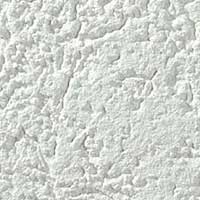 custom cast resin shapes
The StoCast products are flexible, prefabricated resin cast shapes. They celebrate original textures found in nature while integrating enhanced performance functionality. Sustainable, they are more lightweight and durable than their traditional counterparts, minimizing time and energy in transportation and installation and allowing for greater conservation of natural material resources.
Benefits of StoCast Resin Shapes
StoCast offers the beauty of traditional cladding materials combined with significant functional advantages and can be used with all Sto's engineered wall systems.
Sustainable
Thinner and more lightweight than traditional claddings, StoCast significantly reduces energy used in manufacturing and transportation, in addition to reducing structural loads and waste. Safe to handle, they are silica-free.
Durable and Low Maintenance
StoCast products are made with Sto's durable, UV resistant coatings and finishes, and will not warp, chip or effloresce like their traditional counterparts. Maintenance and recoating requirements are minimal.
stocast brick
The beauty of brick in a more sustainable product
StoCast Brick is the ideal solution when the project calls for either a traditional or customized "classic" brick look.
Beautiful natural brick appearance
Flexible shapes to achieve unique designs
Proven performance with over 20 years of project use
30 standard colors plus project-specific colors, patterns and textures
Significantly less energy used for manufacturing and transportation compared to traditional brick, no dust, and silica-free
Acrylic based bricks and mortar – reduced risk of effloresence
Preformed shapes are easy and fast to install, no special tools needed to cut the bricks
Stocast Wood
A durable, realistic and low maintenance alternative to natural or engineered wood cladding
StoCast Wood offers an authentic wood grain texture and appearance and is the ideal solution when the project calls for a wood look.
45 different grain patterns for a natural wood appearance
Flexible planks to achieve unique designs
Stain available in 15 standard colors, or coat with any of Sto's high performance coatings
Reduced energy used for manufacturing and transportation compared to natural or engineered wood
Durable, reinforced acrylic planks – won't chip, fade or warp
Preformed planks adhesively attached to the substrate – easy and fast to install without fasteners, easy to cut with cutters.
Contact Us Today and See How We Can Exceed Expectations on Your Next Project